How's YOUR Dinghy?
Inland Marine is anxious to help!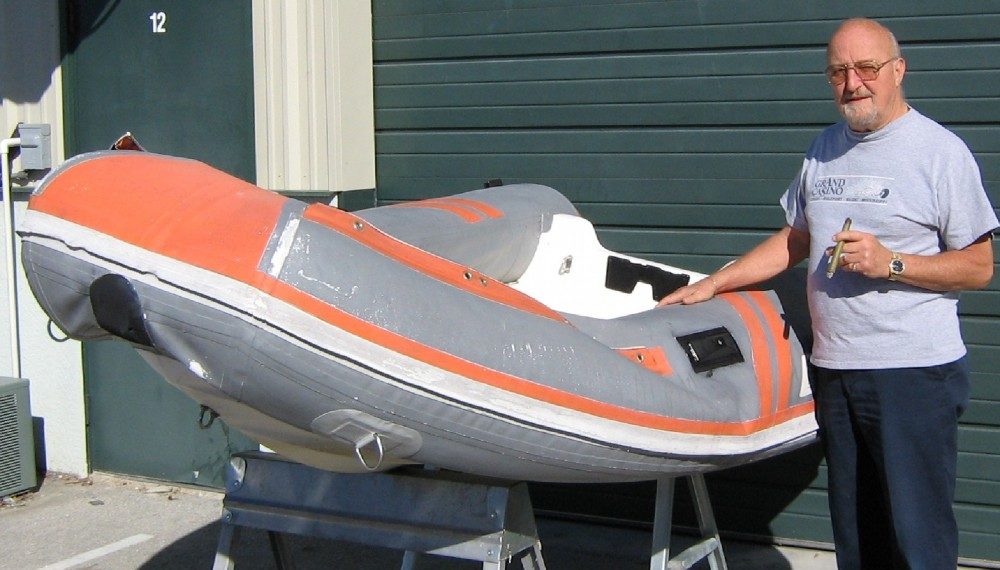 IMPORTANT!!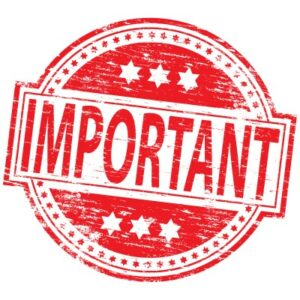 The first step to repairing or restoring your boat is to make sure it holds air correctly. All inflatables, regardless of manufacturer, develop porousity problems over time. This simply means small pin-hole leaks develop in the fabric or seams that can not be seen from the outside. When this happens, the air chambers will typically leak air slowly over a day or two. These pinhole leaks must be repaired before applying any top-coating products such as Liquid Rubber or Topside Paint, or down the road, your boat will develop air bubbles under the top coating.
For this reason, we highly recommend you treat your boat with Sealant as a first step. Sealant is an internal sealer that has been used by the US Navy and Coast Guard since 1985 to cure porosity problems. We also recommend re-treating older boats every year or two as new porosity problems will develop over time.
Remember, inflatable boat repair of kayaks, rafts, dinghies, or tow toys is dependent on proper preparation of the surface area. If you do not clean your inflatable as instructed, you are wasting your time and the products you have purchased.
HUMIDITY CAN SERIOUSLY AFFECT THE QUALITY OF PATCHES, PAINT, LIQUID RUBBER AND LIQUID TEAR REPAIR PRODUCTS.
When you are sure your boat is holding air, the next step is to be sure you are working with a clean and dry surface. If possible, take your inflatable boat or other repair item into a room with low humidity, or perform the repair when humidity is below the manufacturer's recommendations.
Check out our Cleaning and Preparation Products, specially formulated to prepare your inflatable for patches, rubber and paint!
Special Note to PVC boat owners:
For the past several years, many boat manufacturers have been using PVC material from China. The reasons for this vary, but usually include cost as the main factor. As a result, the frequency of boaters reporting a 'breakdown" in the material has risen drastically. The PVC material will actually start to decompose, resulting in a sticky or tacky surface, especially when exposed to intense sun like we have here in south Florida. If this condition exists on your boat, be very cautious in using any top coating product as it may not dry and cure properly. Always test a small area first.
Still Have Questions?
We welcome your questions at Inland Marine and would be happy to help you in choosing the right product for your restoration project. Just let us know!