How's YOUR Dinghy?
Inland Marine is anxious to help!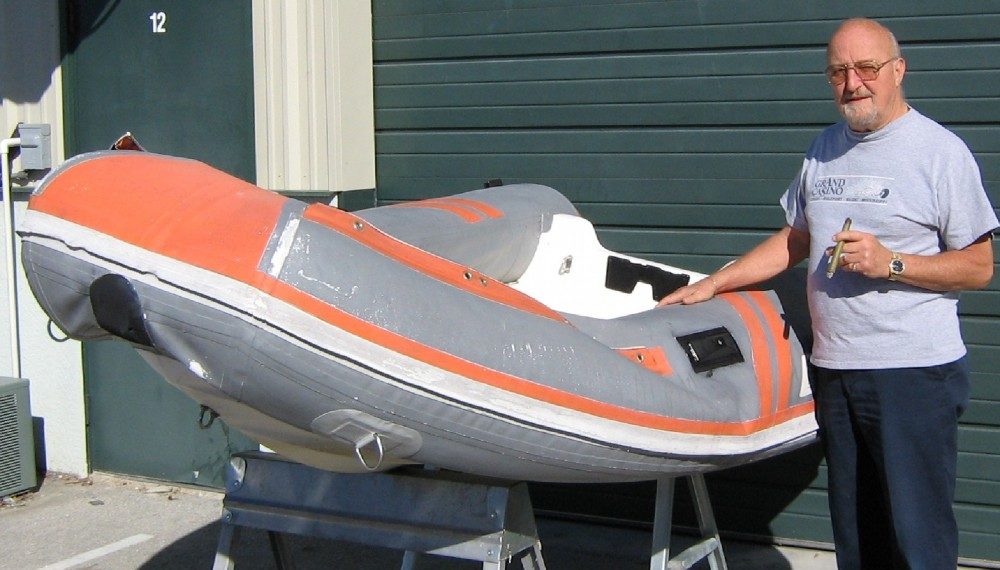 We are sorry, but our Liquid Rubber is currently out of stock.
Liquid Rubber® for Re-Skinning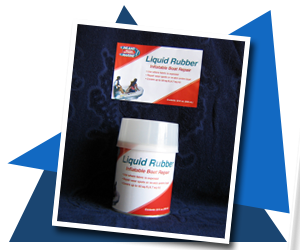 Inland Marine Liquid Rubber® is truly a unique breakthrough in the rubber field. For the first time, we are able to get 100% pure EPDM rubber in liquid form to cure without vulcanizing; that is applying high heat and pressure at the same time, which is what the manufacturer did when your boat was made.
The consistency of honey, Liquid Rubber "paints" on to form a seamless, leakproof membrane of pure rubber. Available in black, one quart will renew a 10 foot boat with a coating 5-7 mils thick when applied according to the easy-to-follow instructions. (If you can paint a wall, you can do this.)
Since the original skin of most inflatable boats is 5-6 mils thick, Liquid Rubber truly renews and restores your boat to its new condition, even if your boat has lost some of its outer skin and even if the fabric is showing through. Use Inland Marine Liquid Rubber to spot repair or reinforce those heavy wear spots before they wear through, or re-skin the entire boat with Liquid Rubber to add years of serviceability to your boat.
How it's used:
Sand (abrade) and clean the area to be treated.
Mix the Liquid Rubber with the catalyst provided.
Paint it on! Liquid Rubber will "flow" to form a smooth finish of pure rubber.
Dries to the touch in 24 hours – cures completely in about seven days depending on conditions.
Now that your boat functions like new, let's make it look like new with Inland Marine TopSide Paint® and Numbering/ Stencil Kit®.
We are sorry, but our Liquid Rubber is currently out of stock.
Still Have Questions?
We welcome your questions at Inland Marine and would be happy to help you in choosing the right product for your restoration project. Just let us know!