How's YOUR Dinghy?
Inland Marine is anxious to help!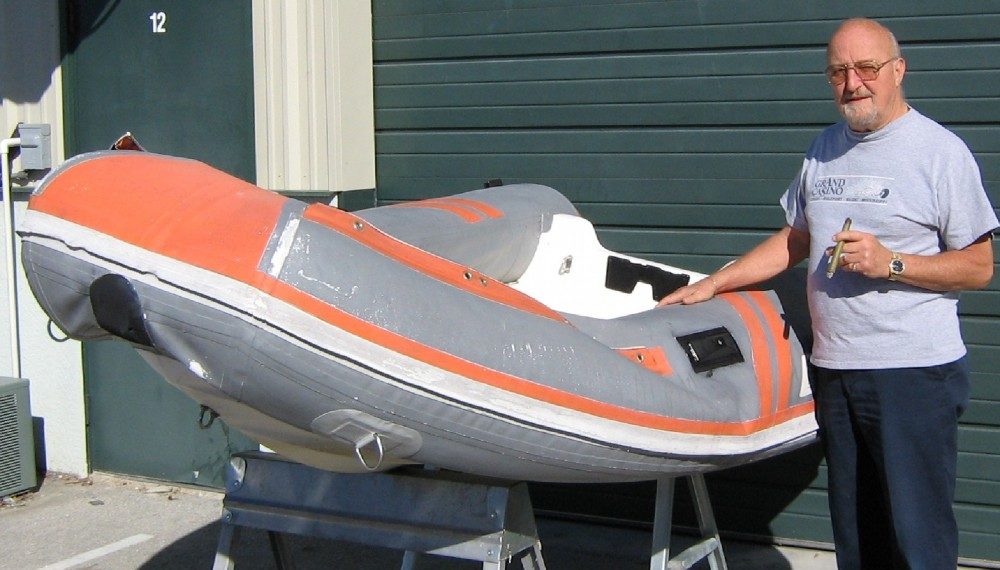 Inflatable Boat Sealant Kit Stops Slow Leaks!
IMPORTANT!!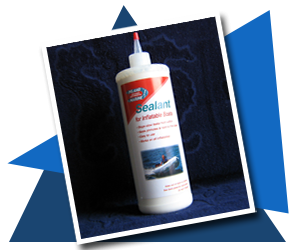 Be sure to check out our Getting Started information before beginning any inflatable repair project!
Inland Marine Sealant® is specially formulated for use with inflatable boats, rafts and tow toys.
This sealant forms a bond with the interior fabric of the inflatable stopping or "sealing" slow leaks and inhibits future leaks from developing. In one easy step, leaks are cured from the inside which are virtually impossible to find from the outside.
Inland Marine Sealant is the only product of its kind which allows for future deflation of your inflatable (for storage, etc.) without the skin sticking to itself and making re-inflation virtually impossible. This is why Inland Marine Sealant has a 5-Star product rating from West Marine™, and has been used by the US Navy and Yachters worldwide since 1986.
How It's Used:
Deflate the boat.
Inject the liquid sealant into the air chambers through the valves.
Inflate the boat.
Turn the boat end-over-end and side-to-side, making sure that the entire interior is covered.
It's sealed and as good as new!
The time you used to spend pumping up the dinghy every few days you can now spend "bonding" with your crew, working on your tan, doing 12 oz. curls, or if you really want to work, figuring out how to attach the charcoal grill to the life line without dropping parts overboard. One quart seals a 12 foot boat. Now, if you want the outside to look and function like new, use our Liquid Rubber® and Top Side Paint®.
Still Have Questions?
We welcome your questions at Inland Marine and would be happy to help you in choosing the right product for your restoration project. Just let us know!